In that order.
APOLLO JUSTICE.
Okay. I attempted to make one design for a button. I'm planning to make, Trucy, Hobo, Klavier, Ema ones too. Along with a button of Ema's H2O badge, namely the red one Phoenix wears on his beanie. I'm planning to make a MOTHER 1+2+3 set too, if I have time. Please give me feedback! Would you... buy one? What should I change? Anything?
i29.tinypic.com/hs5gnr.jpg
The colors are going to be brighter actually, because this is made in CMYK |D;;;
MEME
Tagged by

I... I actually have a lot of characters inside my brain that no one really knows about. I guess I will just do Marco Polo children... Because if I did all of them, I'd never finish. Therefore, this contains little spoilers. For the current comic has not caught up to some of the info. Read at your own risk.
1) What's your character's name?
i65.photobucket.com/albums/h20…
Ahaha mspaint D8
--a. Marco (Timmy Hudson)
--b. Eva ???
--c. Cookie of the Cosmos
2) How old is he/she?
--a. 14
--b. 15
--c. 19???
3) Is your OC a boy or girl?
--a. Crossdre-- Uh boy
--b. Girl
--c. Boy
4) What's his/her race?
--a. HUMAN
--b. HUMAN
--c. HUMAN
Appearance
1) If this character were to suddenly become part of the real world, and ended up in a heavily-populated area, how many stares would he/she get?
--a. Uh, a few. For having poophair. And wearing pink.
--b. Not much. Unless... she's at her secret job. (omg spoilers)
--c. Maybe... for having crazy hair. And dressing like the British ambassador.
2) Is your character considered normal in his/her own world?
--a. Well, Marco does go to this fancy school for big brained people. Somewhat normal.
--b. Eva... doesn't go to school. Let's just say that. Kinda normal. We do have dropouts in this world.
--c. Cookie is completely finished with school. Because he was rich-kid home schooled. He's a fashion designer now... so I guess he's not normal.
3) What would be his/her most recognizable feature(s)?
--a.
POOP. HAIR.
--b. Dandy hat? I dunno, Eva's somewhat normal. Except for... secret job D8!!!
--c. 2 curly hair. And 1 weird strand on his right with fancy beads.
4) Would you consider your OC as attractive?.
--a. Does poophair sound attractive...? AHHAHAHA. Oh but Marco's easy to bully.
--b.
Cute little girl
I didn't say that
--c. Yes Cookie's amazing. D:<
Personality
1) Temper?
--a. No not really. But easily carried away.
--b. Somewhat. Only when people break her vespa. And when they're incredibly drunk and making a mess. But I won't go into that.
--c. HAHAHANO. He's so happy he can't. He does get annoyed when his life is in danger of being ruined though.
2) Does your character ever get depressed?
--a. When there's no adventure. Sometimes it can be extreme. Think desolation bullet extreme.
--b. Naw. Her life is far too exciting to have time for depression. But everyone gets depressed at some point, so maybe Eva will too.
--c. Ehhh. I'm sure he does. We'll see.
3) Leader or Follower?
--a. Follower. At least in the beginning.
--b. Both. Depends on who she's with.
--c. Leader. He plays that I'm-older-than-you-guy-hahahaha card.
4) What is the main aspect(s) of his/her personality?
--a. Ehh... Easily excited at the stupidest things.
--b. Likes to imitate Marco. Somewhat like Marco in personality, but more... level-headed and practical.
--c.
Gay
. I mean, HAPPY, although he can be somewhat self-centered. And fyi he's STRAIGHT. Eva and Marco too.
History
1) Did your OC have a family of any sort? If so, are they still alive?
--a. Dad's a surgeon who lives at the hospital. Mom's a journalist. Maybe even a muckraker. She MIA currently, probably in the Amazon working on a story.
--b. 2 older twin brothers who love and adore her. Another older OLDER brother who is far too serious for his own good. Parents are... dead?
--c. Parents are somewhere. They deposit money every few weeks. The guard, Renaldo, is his family enough.
2) Is your character out on his/her own? If so, why?
--a. NO. SCHOOLBOY.
--b. NO. TOO YOUNG. But does have a shady job.
--c. NO. HE LIVES IN A MANSION.
3) Has he/she encountered any traumatizing events?
--a. No. I don't like trauma histories. Far too... Mary-Sue. D:<
--b. Define trauma. Because Eva wasn't allowed to play baseball even though she loved it.
--c. No. Just, no. Remember, HAPPY.
4) What was probably the best time in his/her life so far?
--a. He hasn't had one yet.
--b. Playing baseball. Probably?
--c. Playing with Marco and Eva ahahahahha
Romance
1) Single?
--a. Yes
--b. Yes
--c. Yes
2) Has your OC developed any romantic relationships?
--a. No. Marco's a sissy.
--b. No. Eva doesn't care at all.
--c. No. Money paranoia.
3) Virgin?
--a. Yes
--b. Yes
--b. Yes stop asking these inapplicable questions because MP is not romance D:<
4) Does your character like flirting?
--a. No. He's awkward.
--b. HAHAHA. As a joke maybe.
--c. same as above
Symbolism
1) What animal would you associate your OC with?
--a. A stuffed animal of the non-ferocious sort.
--b. A... puppy dog?
--c. A... HUMAN?
2) Musical Instument?
--a. Kazoo
--b. EVERYTHING.
--c. Electric violin
3) Element? (IN WHAT SENSE???)
--a. Carbon
--b. Argon
--c. EINSTEINIUM
4) Planet?
--a. Earth
--b. Earth
--c. Earth
Showing the Love
1) Do you draw your character?
--a. Oh yes. Because he's easy to draw.
--b. Certainly. This is easy to draw too.
--c. Oh for goodness sakes, everyone's easy to draw because I suck at making complicated looking characters.
2) Do you write about him/her?
--a. I am
--b. filling out
--c. this meme
3) Do you use him/her in any rpgs?
--a. This is a terribly phrased question.
--b. My characters aren't even SELECTABLE in RPGs
--c. I wish I had my own RPG...
4) What other ways have you appreciated your OC?
--a. What are
--b. you talking
--c. ABOUT.
OKAY that took last night and this morning and this afternoon to do. Actually I was going to sleep last night and this morning I was working on homework, and I just got back from class this afternoon. I don't tag anyone.
Yes I do.

You have like a million characters that I love. DO EET.
Arts? I have one.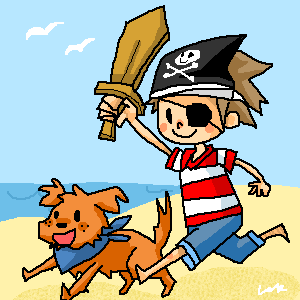 Also, everyone should go watch the Runaway Five
www.youtube.com/watch?v=Z30Z7J…